Although given our customer specific focus, many of our products could be considered to be 'Bespoke', as we at Chemglass can also produce 'one off' items as solutions to individual requirements.
In order to highlight some of our versatility and capabilities in this area, shown below are some interesting examples of previous 'Bespoke' projects we have successfully completed.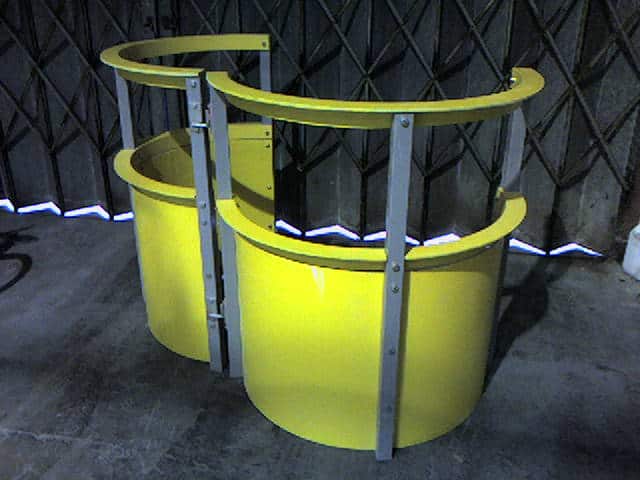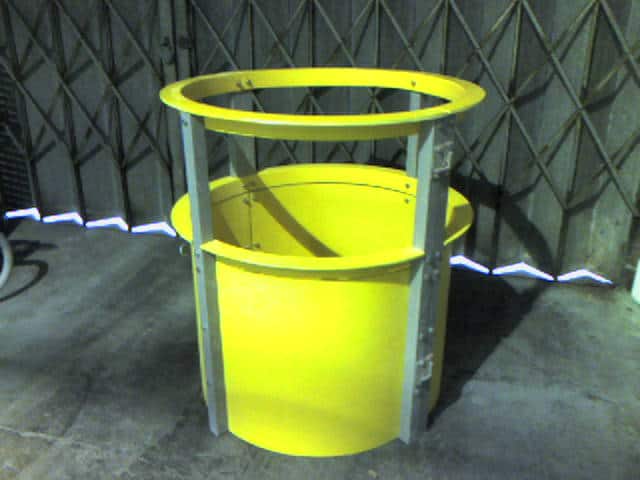 GRP Guard
Shown right is a GRP circular guard which was supplied for an offshore application to protect personnel from a spinning shaft. The client wanted a barrier that would be robust yet easy to handle but also include specially-fabricated lift-off hinges to allow the halves to be separated.
A 1009mm internal diameter was specified and we were within 1mm!
GRP Rail Step
A client recently came to us with a health and safety problem in their train maintenance depot.
They were currently using steel bridge units for crossing the maintenance pits which consequently were extremely heavy and dangerous to position. Additionally, due to the amount of oil around, they were also slippy underfoot.
As a solution, Chemglass developed a box-bridge unit that was both rigid and lightweight, with an integral anti-slip gritted walking-surface!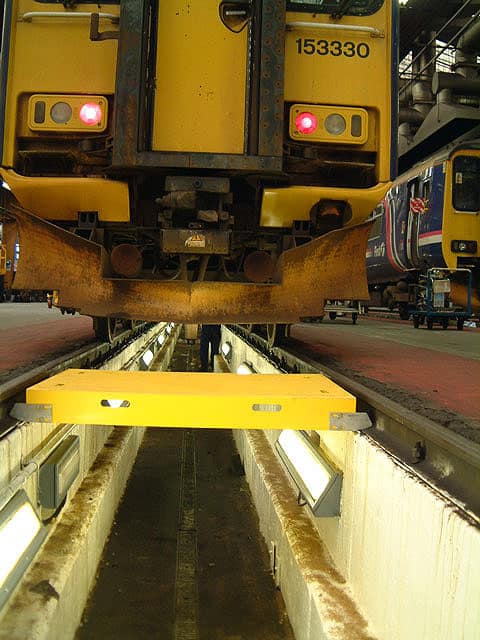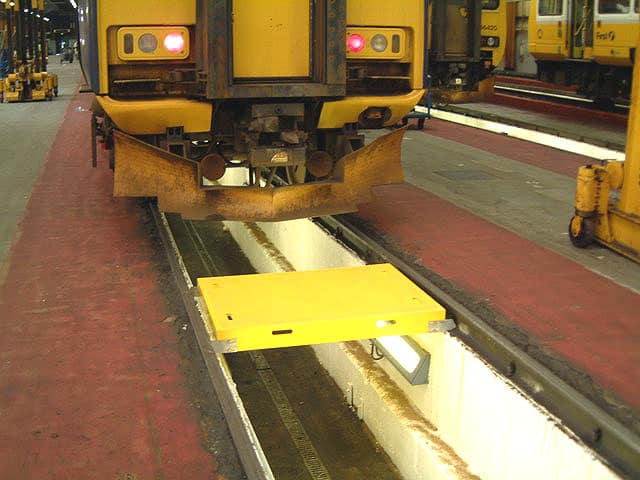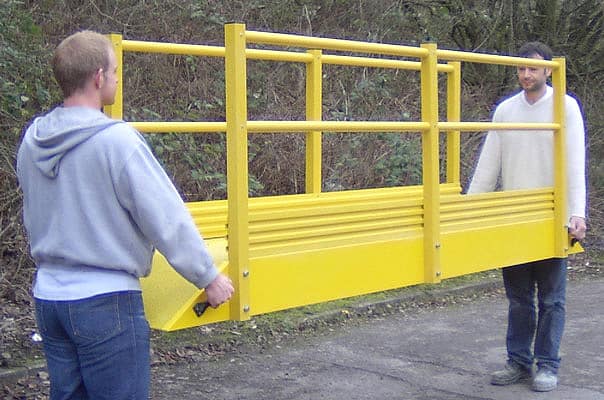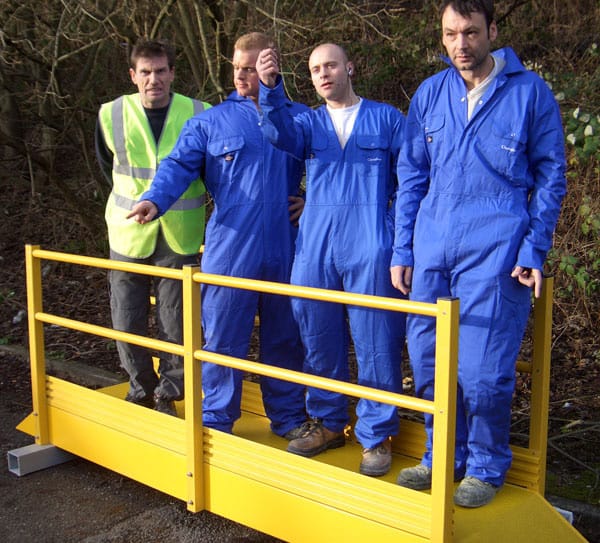 GRP Lightweight Bridge
This item was commissioned for a client in the mining industry who required a 3m long bridge capable of withstanding a 100kg load, yet still be able to be easily carried by two men. Additionally, due to site restrictions the structure had to be less than 200mm deep and the handrails no higher than 800mm above the deck.
As such Chemglass produced the unit in a bespoke mould to give the required chamfers at the ends, whilst adding sufficient internal reinforcement to the one-piece moulding to ensure that it exceeded the loading criteria.
Finally, as it was to be used in a damp environment an anti-slip aggregate coating was applied and bonded on. The customer was extremely pleased with the finished unit as it saved considerable time not having to walk to and from the existing fixed bridges which are typically 100m apart.
(Models appearing in a work-wear catalogue near you soon!)