Services
We at Chemglass can offer a full range of services from design, right through to fabrication and installation depending on what level of commitment your particular solution requires and it is these factors which give us a combination of expertise & skills to solve the majority of customer problems.
Although we are a small but significant presence in the market, in truth, other companies frequently use us to undertake specialist projects they cannot complete themselves. So whether we are needed on a direct or sub-contract basis, advice and assistance is always available at any stage of the process as here at Chemglass your needs determine our design.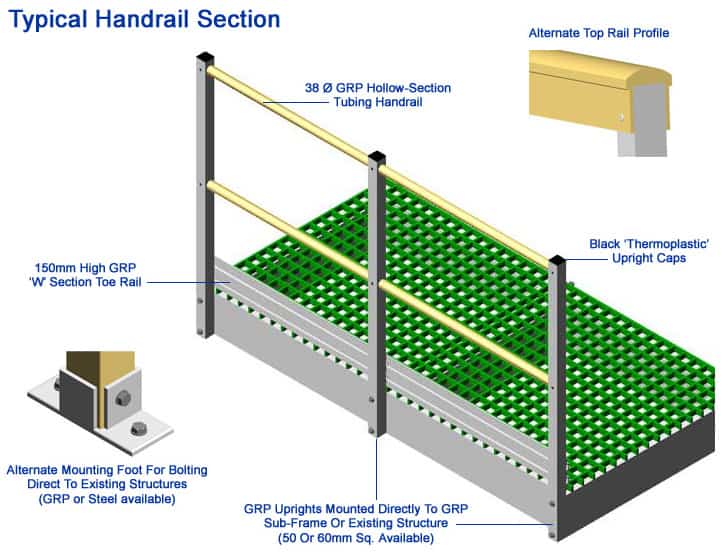 Design
As projects can vary considerably we at Chemglass can offer a comprehensive design service if required. Utilising the latest CAD technology, we can produce either 2D or 3D drawings along with feasibility studies and structural and stress calculations all of which can be made available if required.
Manufacture
Although we at Chemglass primarily purchase pre-formed GRP sections and fabricate them. We also have the ability to manufacture common items direct from raw materials such as flooring, ceiling panels through various production techniques. Additionally more bespoke mouldings such as covers/access hatches, scumboards/weirplates, cladding panels, baffles, troughs and tanks can also be manufactured to customer specification. See 'Bespoke Products' & 'Previous Projects' for examples. However, we are always interested in a challenge so if you have a requirement, which needs to be manufacturing in GRP, give us a try!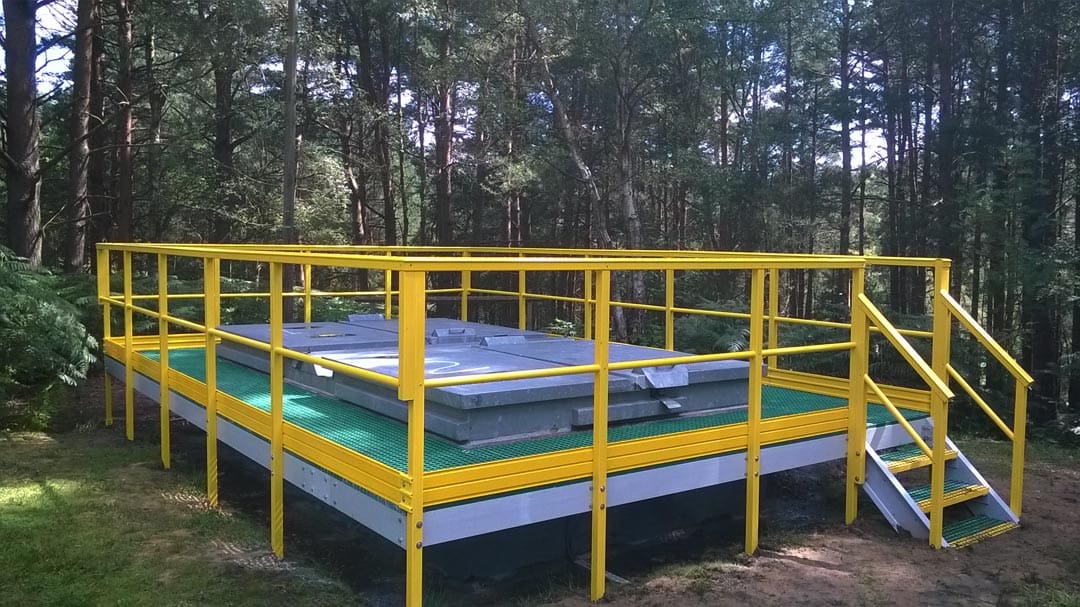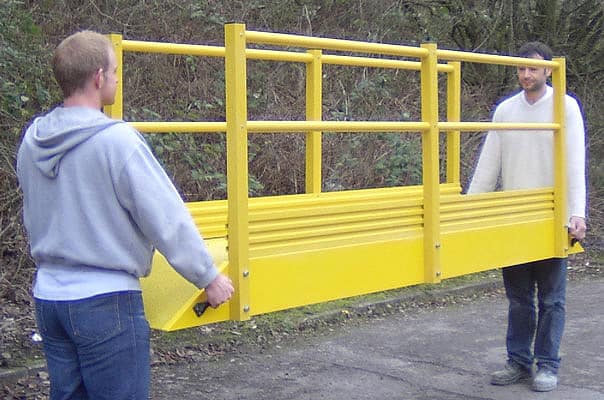 Fabrication
The majority of Chemglass's business relates to the fabrication of pre-formed GRP sections into often complex structures, as in comparison with other materials, pultruded GRP sections are easily cut and light to handle. They can be epoxy-bonded or assembled by conventional methods to construct modular platforms, walkways, stairways, handrails and support structures which will enhance the safety and appearance of the working environment, whilst eliminating the costs arising from maintenance and replacement of less durable materials.
Installation
Here at Chemglass we can offer a nationwide installation service and are happy to quote for projects on a sub-contract basis if necessary. Our highly equipped, flexible and skilled team has completed many often-complex installations, quickly and efficiently in some extreme conditions, (see 'Previous Projects') whist adhering to any applicable industry specified safety requirements.